This month's new feature
New Feature – Your WorkingPoint Profile

According to an April 2009 poll from Discover Financial Services, 62% of businesses with 5 or fewer employees do not have a website. That's way too many, considering that roughly half of consumers use search engines to find businesses to buy from and work with. Getting a website up and running can be time-consuming and costly, but every business needs to be seen online. That's why we created WorkingPoint Profiles — a new feature that lets you market your business and communicate with customers and prospects.
If your business is one of the 62% that doesn't already have a website, your WorkingPoint Profile is a painless and economical way to establish an online presence. Your profile is an easy-to-manage web page for your company with an easy-to-share URL.
If you already have a website — that's terrific! Now set up your WorkingPoint Profile to drive more traffic to your site. You can keep it simple with just your contact information or include the latest entries from your blog, Yelp or Twitter.
WorkingPoint profiles have built in messaging that lets you receive inquiries from customers and prospects. You'll be alerted to messages via email and on your WorkingPoint home page. Profile messaging is also a great way to communicate with other businesses that use WorkingPoint and share tips and ideas.
Your profile provides important visibility for your company, and a powerful communication tool – absolutely free!
To get started, just login to WorkingPoint, click on the "Profile" tab and tell us about your business. Fill in as much or as little information as you want to share. Get creative. Have some fun. Become a part of the WorkingPoint network of small businesses!
Source: Discover Financial Services, April 2009, Knowledge Networks, December 2008
WorkingPoint is now on Facebook

Become a fan of WorkingPoint on Facebook. Being a fan keeps you up to date on the latest news and events from us, so join our fan club now!
Customer Showcase — WheelMaker, Inc.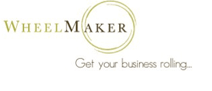 This month, we'd like to introduce you to another happy WorkingPoint customer. Here is Ruth Hartmann, the owner of WheelMaker, Inc., based out of Seattle, WA:
There is nothing more thrilling to me than to see a successful business. I once read this phrase and it really struck me as the truth: "at the core of everything is the heart of an entrepreneur." Business is a way to express what we are passionate about in a profitable manner so that we can provide for our families and make people's lives better. My job is to help my clients get their businesses rolling so that they are able to take a month off at some point in time.
As a process improvement consultant to solopreneurs and small business owners, I am constantly on the lookout for time-saving tools that are easy to use and that do what they are meant to do. WorkingPoint is one such tool. WorkingPoint's intuitive design makes keeping up-to-date books extremely simple and fast.
If you are a new business owner looking for a solid accounting solution at an affordable price, consider this web-based software. Having anywhere, anytime access to financial dashboards and reports will give you the information you need to make more confident financial decisions; the ability to quickly invoice customers via email will help speed up your cash inflows. And with features like mobile access, time-tracking, job costing, e-commerce integration and sales pipeline management coming — your accounting processes are sure to get even easier.
Ruth Hartmann
Business Consultant
WheelMaker Inc
www.wheelmakerinc.com
NetBooks, Inc. 475 Sansome Street, Suite 510, San Francisco, CA 94111
Please contact us at support@workingpoint.com or visit us at http://www.workingpoint.com